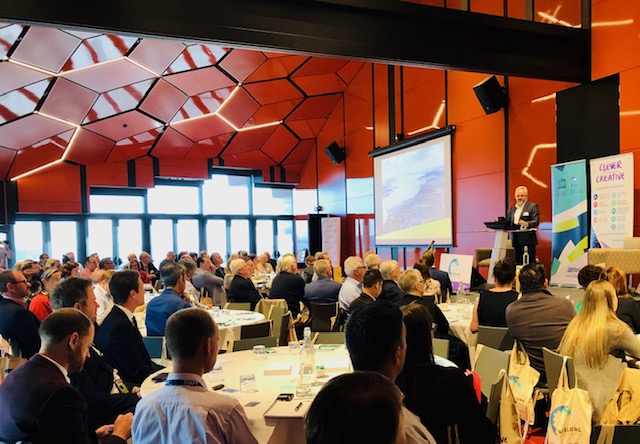 Highlights from Geelong Stakeholder Day
March 2019, Geelong Regional Library
In March 2019, more than 140 community stakeholders gathered at the Geelong Regional Library to learn more about Geelong's City of Design designation and the importance of using creativity and design thinking to drive innovation and economic benefits for our city.
The day featured international guest speakers from fellow cities of design in Dundee, Scotland and Kortrijk, Belgium as well as speakers from Deakin University and Creative Victoria.
Professor Tuba Kocaturk, director of Deakin's MInD Lab, presented her unique view of role of creativity in design and innovation.
Click on the video below to view highlights from the day.