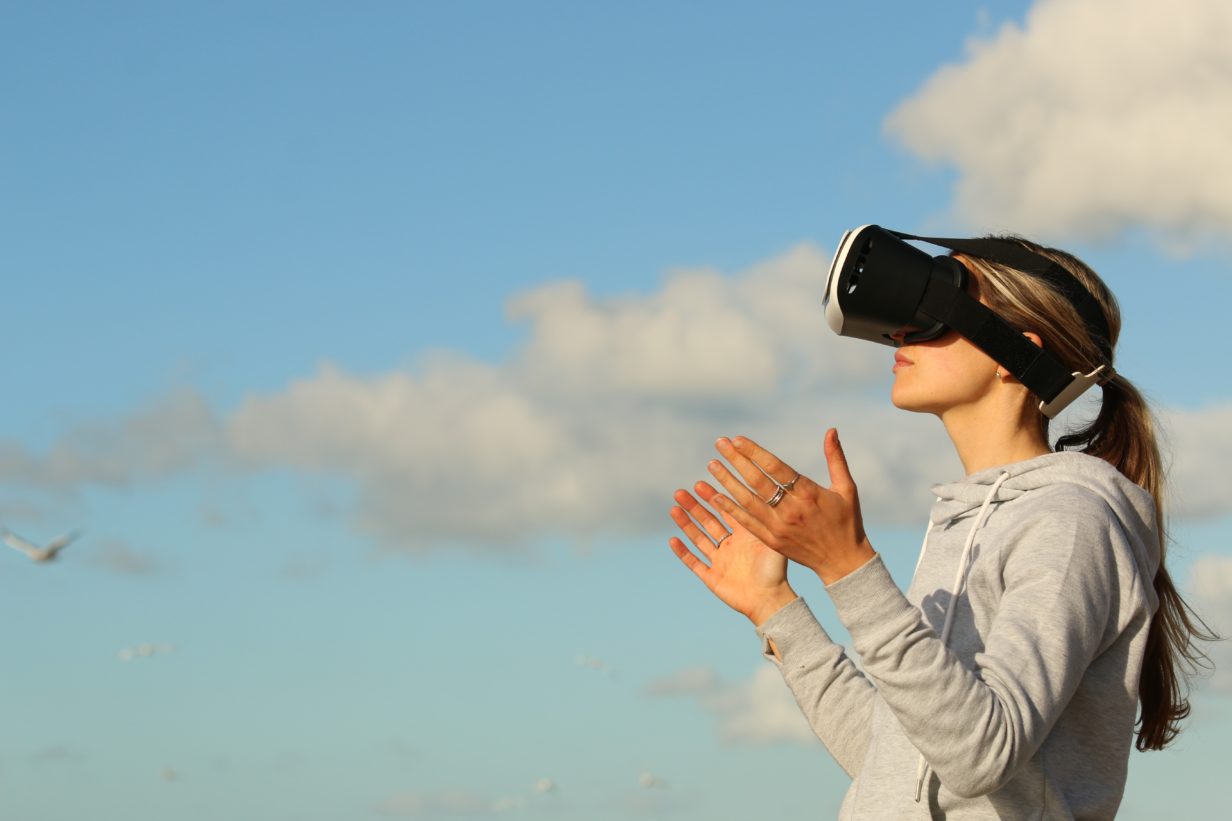 MInD Lab at Melbourne Design Week
Image Author: Yolanda Esteban composite Image from View of Geelong, Eugene Von Guerard and 5D City Explorer/Virtual reality by Anastasia Globa 2016
The project VITAL SIGNS – Smart City Living City, crafted by the School of Architecture and Built Environment at Deakin University and in collaboration with the City of Greater Geelong, the Geelong Gallery and the Geelong Library and Heritage Center, will run over 10 days as a part of the 2019 NGV Melbourne Design Week. As professor Tuba Kocaturk, the director of the MinD Lab, explained the exhibition theme encapsulates 3 different forms of engagements with the visitors "each of which will be tailored according to the experiences we aim to create through varying representations of alternative, possible, and plausible design futures for the Geelong city."
As a three-part exhibition, VITAL SIGNS will include:
Alternative Futures: a virtual real time media installation presented at the Geelong Library & Heritage Center. Working with The City of Greater Geelong's comprehensive 3D Digital data model, the installation will present a series of 'What If?' scenarios based on the 'Clever and Creative Future' vision. The installation will display a series of experimental growth patterns as the city moves beyond 2050, with each day yielding a morphed expression of a 10 year cycle.
Possible Futures: a digital exhibition at the Geelong Gallery. This digital exhibition will be composed of various drawings, sketches and models which came out the ideation and design process, undertaken by students at Deakin School of Architecture, as part of their Urbanheart Surgery studio program. Projects include ideas and concepts relating to the Clever and Creative Corridor planned for the Northern and Western Growth Areas, and future visions relating to Central Geelong and the out of town centres of High Street Belmont and Waurn Ponds. This digital display will be presented next to Eugene Von Guerard's original 1856 'View of Geelong', reflecting the dramatic transformation of the surrounding landscape over the past 160 years.
Plausible Futures: an interactive experience presented at the Geelong Library & Heritage Center. With a range of key projects including spatial modelling, mixed reality and responsive environments, such as 'TreeYah GIS / AR project' and 'Place Making Virtual Environments', developed within the MInD Lab and LIVE+SMART Research Lab at the School of Architecture and Built Environment. The projects will be exhibited through interactive and immersive media (AR/VR) which explored various forms of new interactions and spatial experiences the immersive technologies can potentially create by connecting people, information and physical/digital spaces in unprecedented ways.
Come to see us and bring your families and friends, you will learn and have fun too!
Geelong Library & Heritage Centre
14 – 24 MAR, MON–FRI, 8AM–8PM, SAT–SUN, 10AM–5PM
Geelong Gallery
14 – 24 MAR, 10AM–5PM DAILY