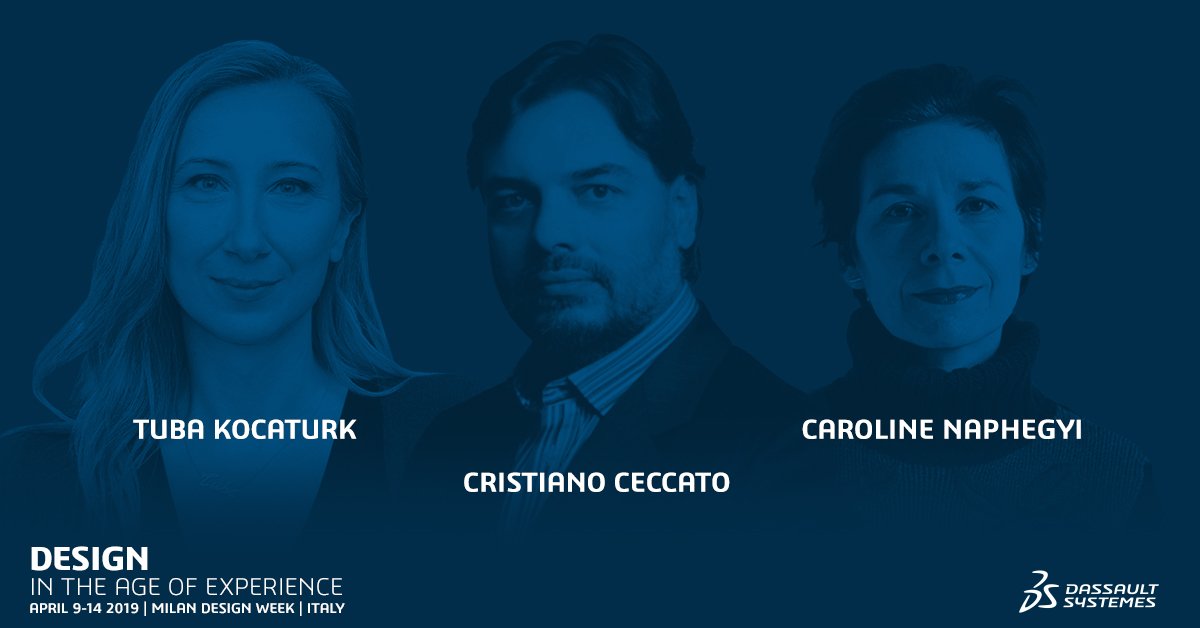 Design in the Age of Experience – Milan Design Week
Worldwide Conference for Sustainable Innovation
April 9-13, 2019 | Milan Design Week | Italy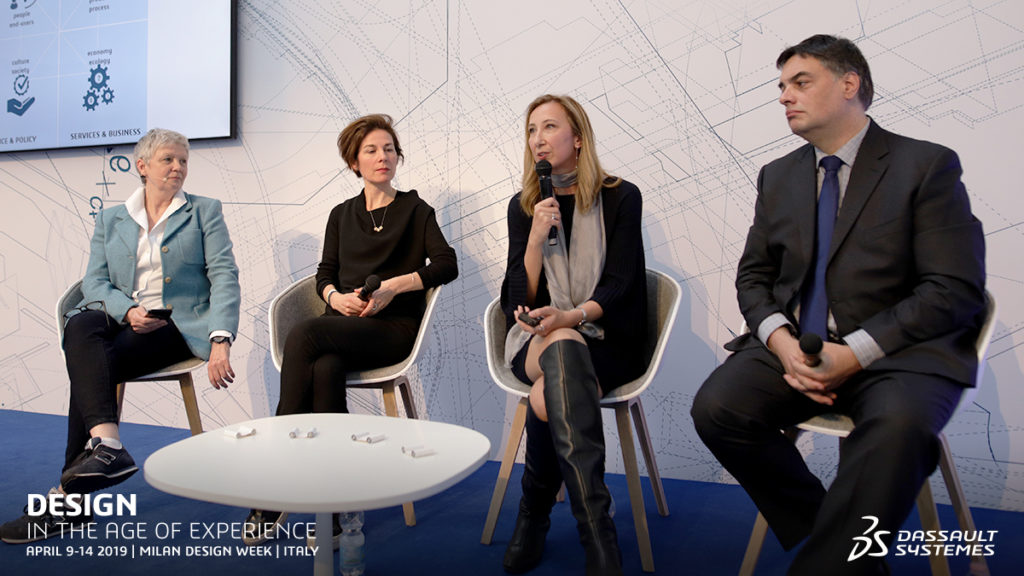 Dassault Systèmes hosted the Design for Life conference at Milan Design Week 2019. The 5-day program (April 9-13) was an exciting mix of presentations by thought leaders and conversations with design practitioners and innovators. Each day's program was constructed around a specific theme: Matter (April 9) looked at the new role of designers in rematerializing the world. Human (April 10) considered how human interaction with machines changes us. Space (April 11) investigated the tremendous potential of regenerative design. Art of Living (April 12) looked at how design can advocate for social change. Social Forward (April 13) was a future-focused day that revolved around how design changes our relationship to the world and how it helps us achieve our ideals.
On April 11 professor Tuba Kocartuk of MInD Lab, together with the associate director of Zaha Hadid Architects Cristiano Ceccato and Lille Metropole 2020 program director Caroline Naphegyi, discussed the potential of regenerative design. Professor Kocartuk specifically addressed the importance of creative, generative and collaborative use of information to build intelligent urban environments and create new experiences for citizens. 
During the course of five days, the conference attracted more than 24 000 visitors and 150 international journalists. More than 660 thought leaders attended Dassault Systèmes series of 26 conference showcasing and 40 external designer speakers. 
The program offered an in-depth experience with leading voices in the world of design. Various session formats ensured that visitors can engage with speakers and participate in dynamic discussions. Future Talks showcased how designers and innovators tackle complex challenges; Open Conversations delved deeper into topics and offer practical insights; Design Stories provided hands-on explanations of how design approaches solve everyday challenges and prepare us for the future.
How we design cities determines the future of our planet. As evolving ecosystems, cities are home to a population bigger than ever before. Dassault Systèmes conference conversation provided multiple views on tremendous potential of regenerative design, novice methodology in architecture/urban design that can create cities that enhance the human experience of urban life while improving mobility. 
The whole discussion here.