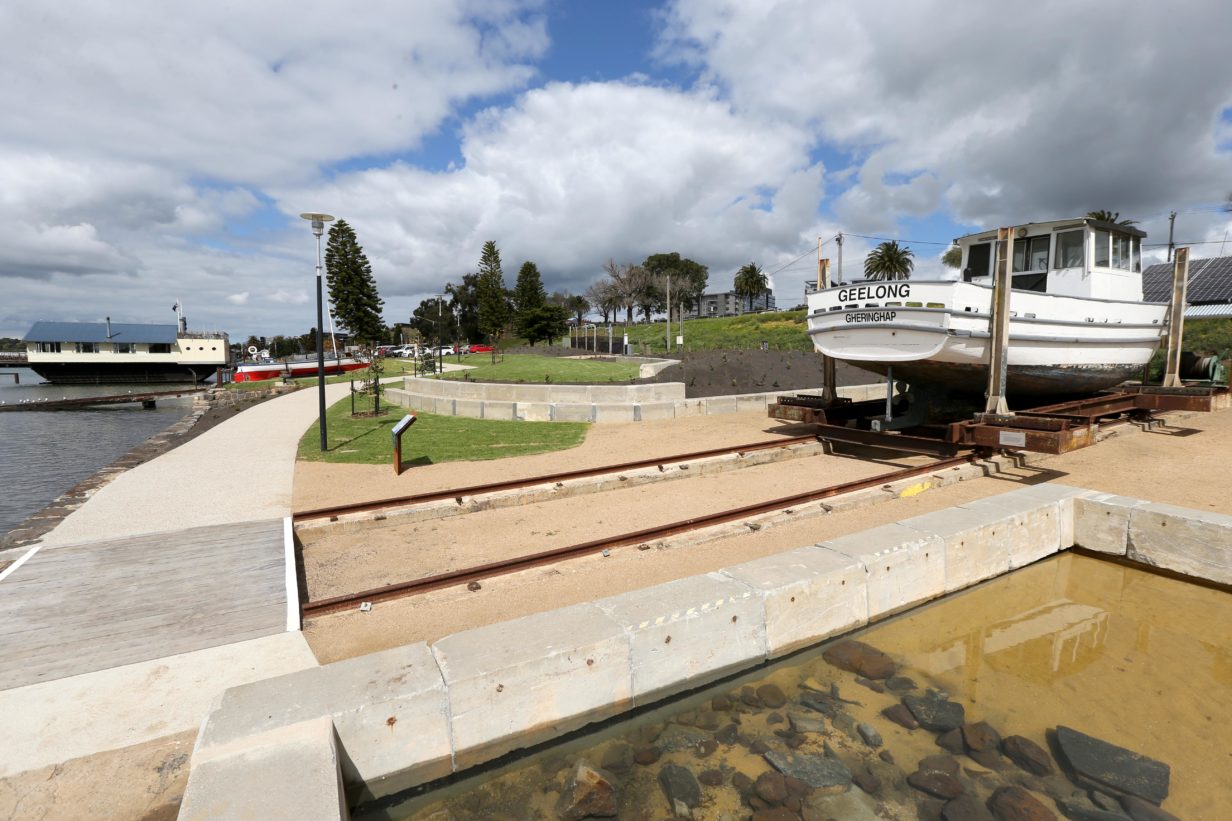 Historic Western Beach Boat Yard Reserve opens
Wednesday 25 September 2019, the Greater City of Geelong media release
The new-look Western Beach Boat Yard Reserve has been officially re-opened by Mayor Bruce Harwood today after an extensive restoration, that combines elements of the site's history with modern features. Relatives of the original boat building families who operated the site attended the opening after providing old photos and family stories to the project, which assisted in the research and design of the reserve. The space now features restored boat building infrastructure, original boats and interpretive signage that showcase the rich history of the area. This includes a 103-year-old double-ended fishing boat that's positioned on the old slipway to show how it would've been launched. New pathways have been built to link the reserve to the existing waterfront path, as well as fitness equipment to encourage more physical activity along the Geelong Waterfront.
Planning is underway between the Geelong City's Smart Cities team and Deakin University MInD Lab for augmented and virtual reality technology at the site, that will bring the reserve's history to life. The marine precinct first became popular for swimmers in the 1840s with the addition of sea baths, before later becoming a boat building hub.
Council was determined to bring the 3000sqm reserve back into public use after it was fenced off in 2005 when the last boat building yard closed. A heritage action plan was put in place to make sure any artefacts found during construction were protected and collected. The $340,000 project has been entirely funded by the City.
Councillor Bruce Harwood – Mayor:
"It's wonderful the Western Beach Boat Yard Reserve has been brought back to life, showcasing the site's extensive boat building history whilst adding new elements to the space."
"The project has been a huge collaborative effort between the City, contractors and other stakeholders over many years to open this prominent piece of foreshore for public use."
Councillor Peter Murrihy – Deputy Mayor:
"Geelong has such a rich maritime history and it's great to see how original boats and infrastructure have been utilised in new ways."
"This upgraded reserve provides locals and tourists with interesting history and a place to exercise and socialise, against the backdrop of our world-class waterfront."
Brochure from the beach opening available here.