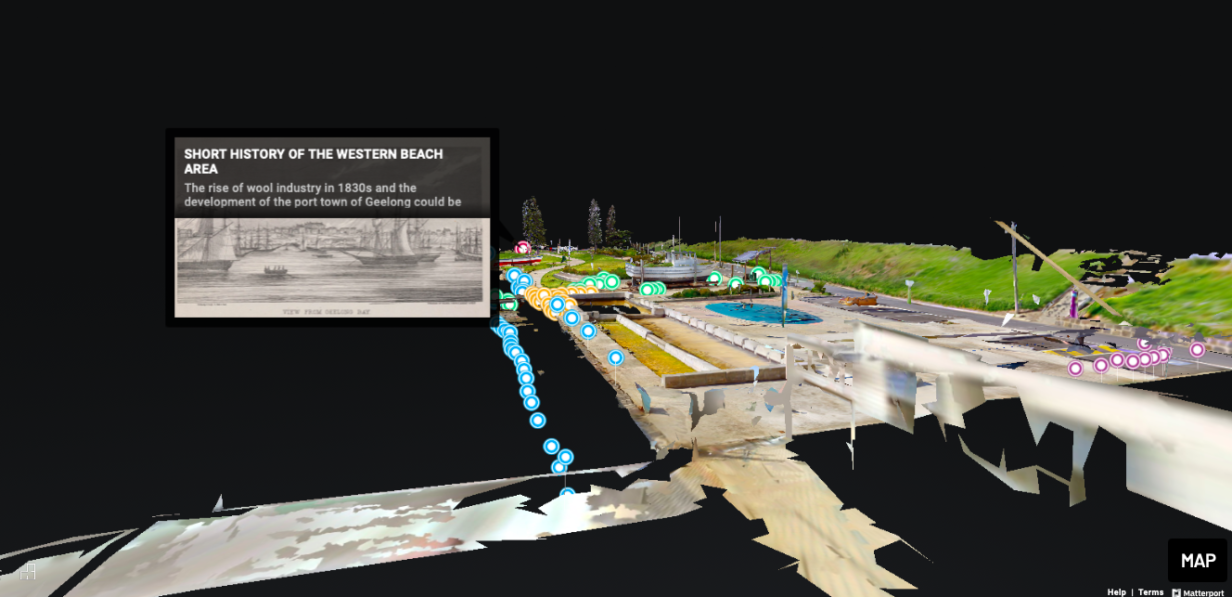 MInD Lab at Geelong Design Week 2021
Deakin University's MInD Lab will present the Geelong Digital Outdoor Museum (GDOM) during Geelong Design Week 18-28 March, 2021. On show is a virtual model of Geelong's Western Beach area and its hidden past freshly uncovered from the archives. To register for first access and to ask the creators about the design and technology behind this unique virtual museum, please click HERE.
This case study is a part of the bigger ongoing project developed by the MInD Lab team, titled " (In)tangible Heritage of the Greater Geelong: Public City Space as Virtual Museum," supported by the City of Greater Geelong through the Arts and Culture Arts Industry Commissions, 2020.
For more information about the project, see here.