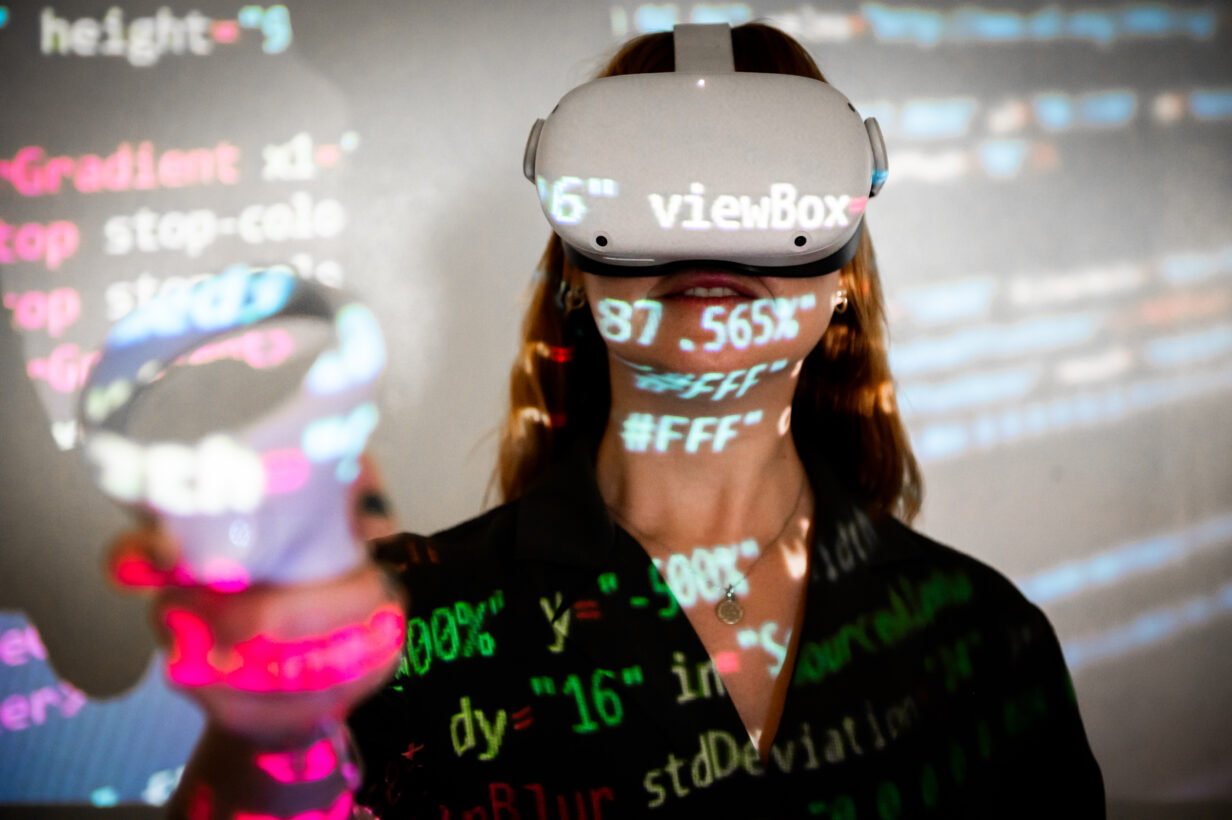 New Generation Emerging Technologies Graduate Program
Joint grant application to CSIRO New Generation Emerging Technologies Graduate Program, developed collaboratively between Deakin's School of IT, School of Communication and Creative Arts and School of Architecture & Built Environment, has been successful. The consortium will be receiving $1,8M funding to establish the "Empowering Human within the Metaverse" as a transdisciplinary PhD program, that will involve students from IT, Architecture and Creative Arts backgrounds working together to explore the future potentials offered by Metaverse for a number of key industries (including Architecture & Construction). MInD Lab will be one of three Deakin University research hubs, together with MotionLab and The Hive Lab, where this transdisciplinary PhD program will be housed in.

The new Graduate program will be one of a kind in the way the different disciplinary knowledge and insights will be synthesized in a PhD program breaking the disciplinary silos and will employ truly innovative and collaborative approaches to knowledge production.



PROJECT ABSTRACT:

"The Metaverse typically represents a network of virtual environments with large-scaled spatial data, within which human entities are often represented with virtual avatars. Our proposal expands the Metaverse concept as a holistic synergy of digital and physical environments, within which human workers manage, analyse, train, educate, and explore.

We recognise an opportunity to enable Australian industry sectors to enhance their physical operations through Metaverse techniques and technologies, to boost Australia's digital economy. Our core objective is to empower human performance, capabilities, and safety within the Metaverse, to seamlessly facilitate communication and cross interactions between digital and physical entities.

Our strategies manifest as two additional objectives where digital assets mirror and sustain physical assets. We aim to innovate in the areas of assets management, authentication, and authorship with blockchain technologies across physical and digital realms, allowing digital assets to mirror physical assets with life cycle transactions. We apply circular economy methodologies to support exchange and trade of digital and physical resources within urban ecosystems of the Metaverse, thus enabling digital technology to make physical resources sustainable. Our student cohort will participate in an interdisciplinary research environment with research leaders and industry partners from manufacturing, architecture, education, design, and blockchain sectors."

More about the CSIRO initiative and other winners of this round here.